Homeownership Programs Custom Apps
The biggest requirement for the website was to collect information from users for Habitat for Humanity of Oakland County's various homeownership programs. These apps were created using a combination of Vue.js and PHP all within a custom WordPress plugin.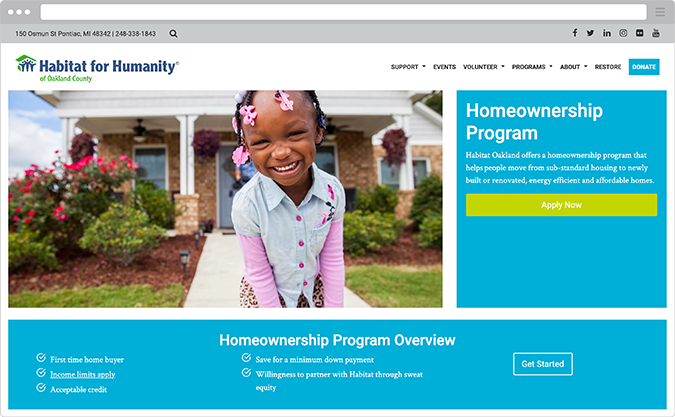 Custom News and Events Section
I created a custom WordPress shortcode that pulled both posts from WordPress and events created in The Event Calendar. The section then linked to an entire page that contained the rest of the news and events that had been published.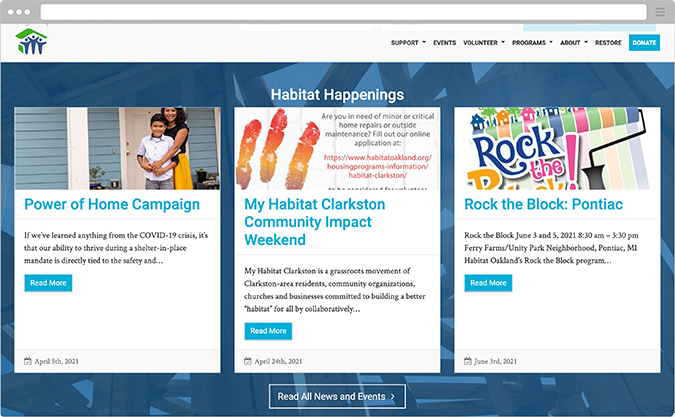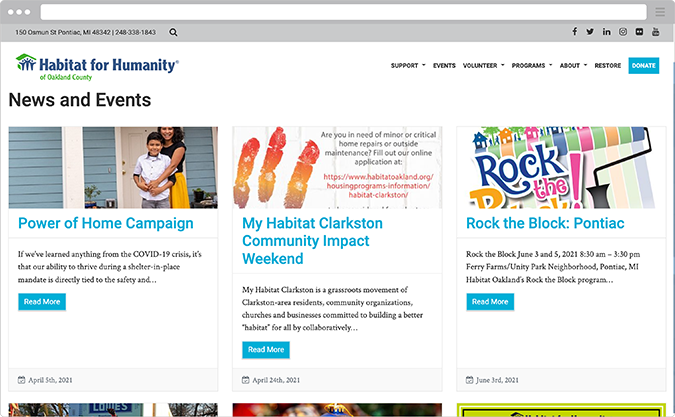 Custom Newsletter Signup Form
To assist with signing up users to their various newsletters, I created a WordPress plugin using Vue.js and PHP. The plugin connects directly with Constant Contact's API.